AOM Scholars On… Leading the Sustainable Way Forward
Leading the Sustainable Way Forward: AOM Hosts Sixth Virtual Subject Matter Expert Panel and discuss how organizations can lead sustainable growth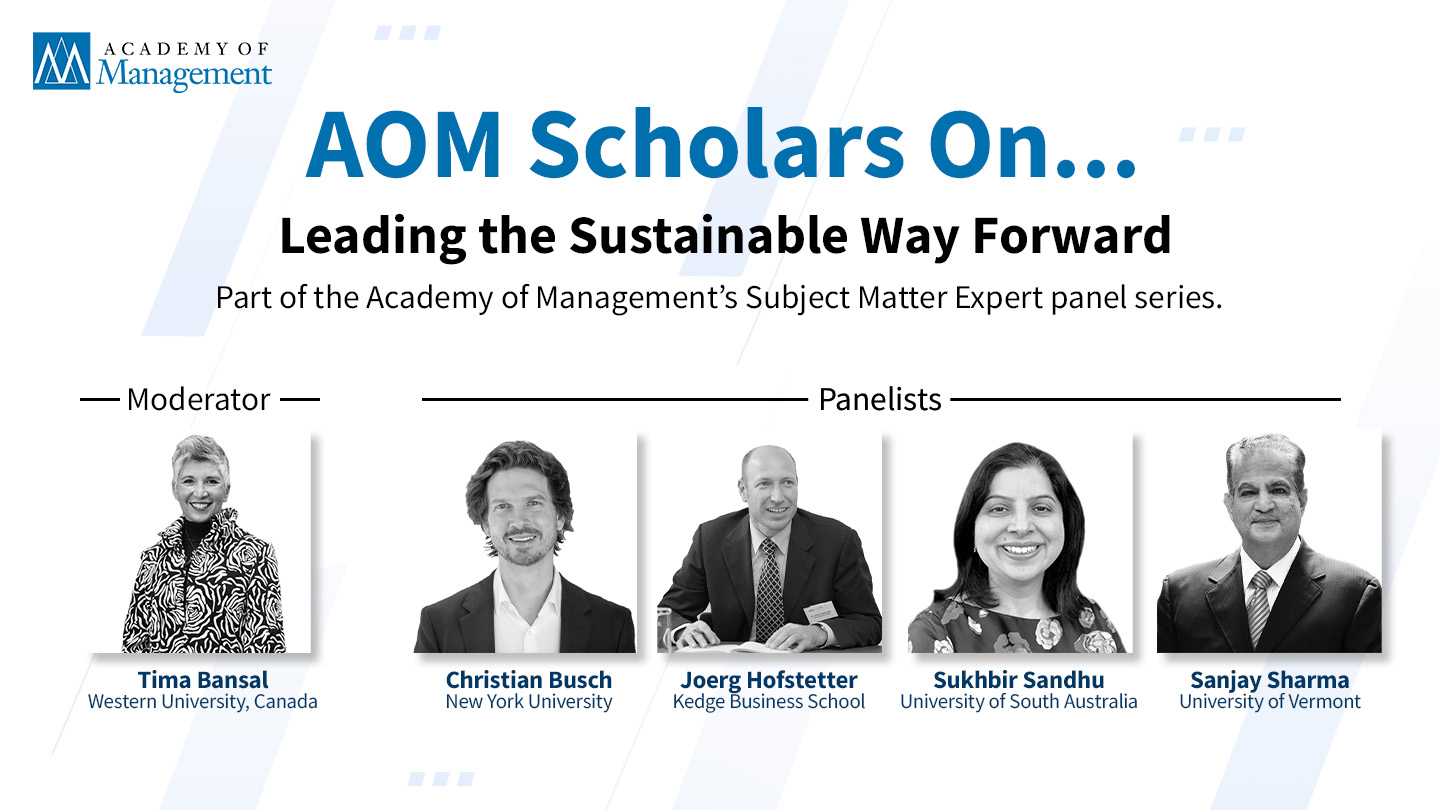 The Washington Post: Target Axes Mandatory Retirement Age as CEOs Stay on the Job Longer
Retailer joins big names like 3M and Boeing in rethinking age-limit policies to stick with high-performing executives.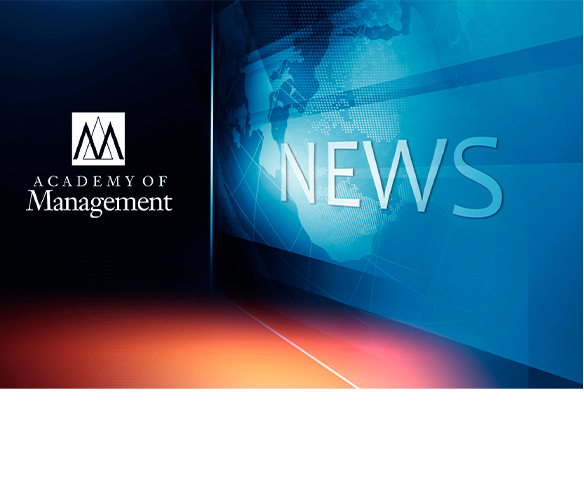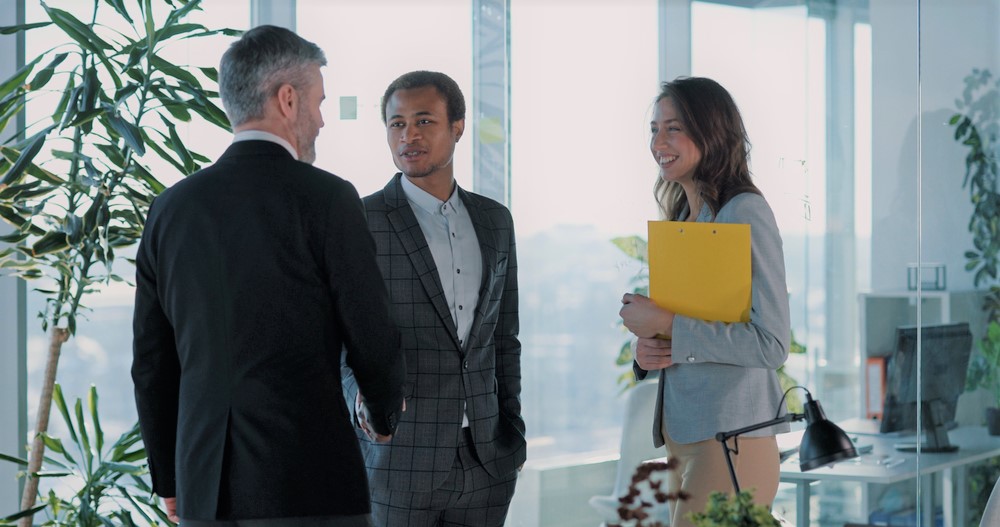 News
Mirage News: Recruiting Male Allies Boosts Women at Work
When women and men raise their voices together in the workplace, managers are more likely to support gender equity issues, such as equal pay for equal work.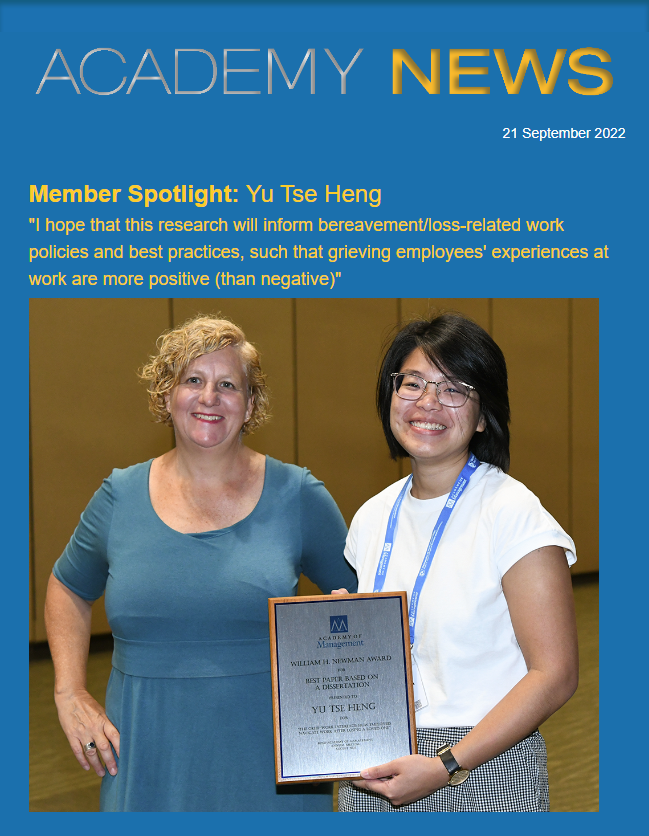 News
21 September 2022
Member Spotlight: Yu Tse Heng, BOG Nominations, DIG News and Events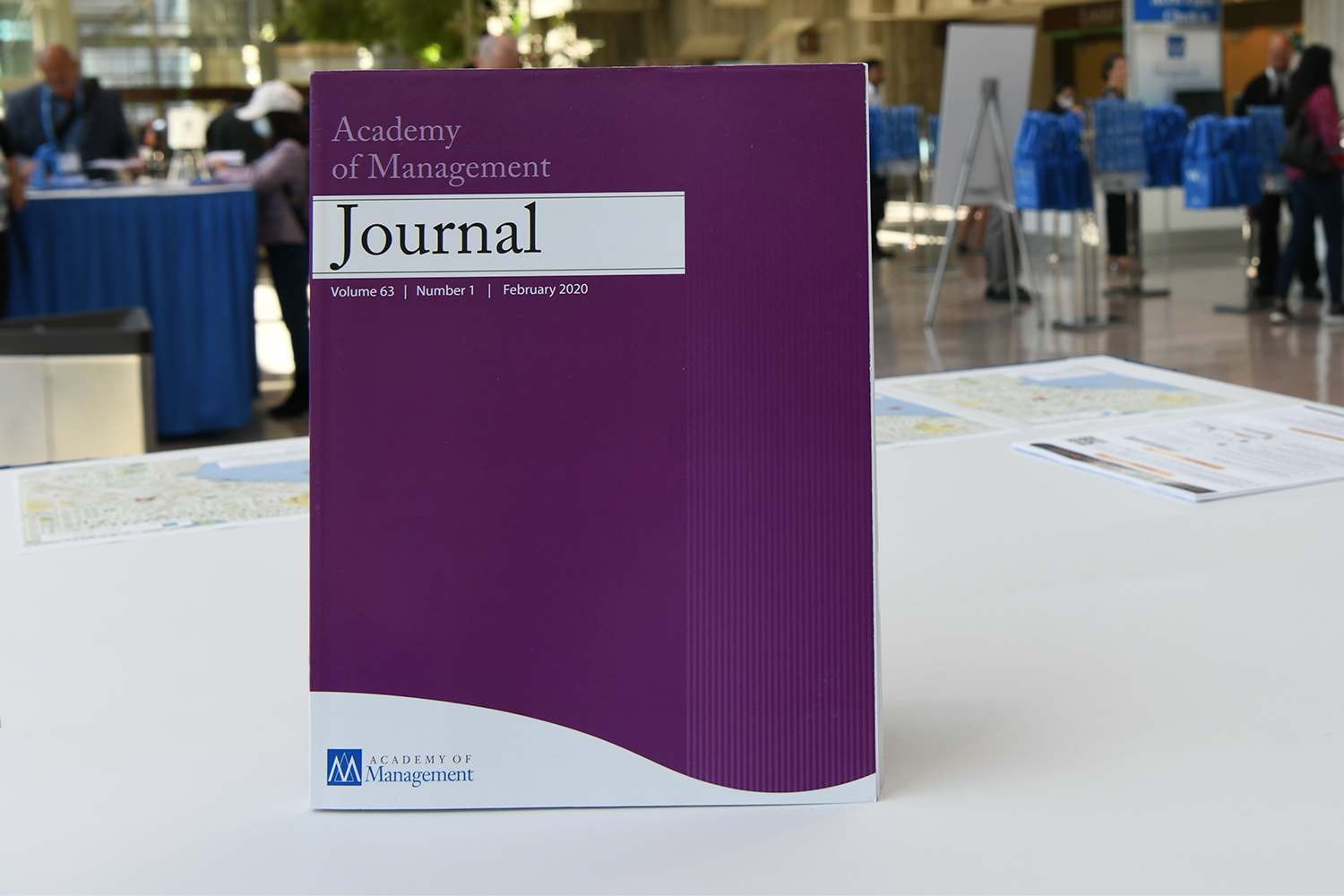 News
Inc.: Mark Cuban Says the Worst Career Advice Is 'Follow Your Passion.' What Should You Do Instead?
Turns out it's something you already do. You just need to turn it up a notch.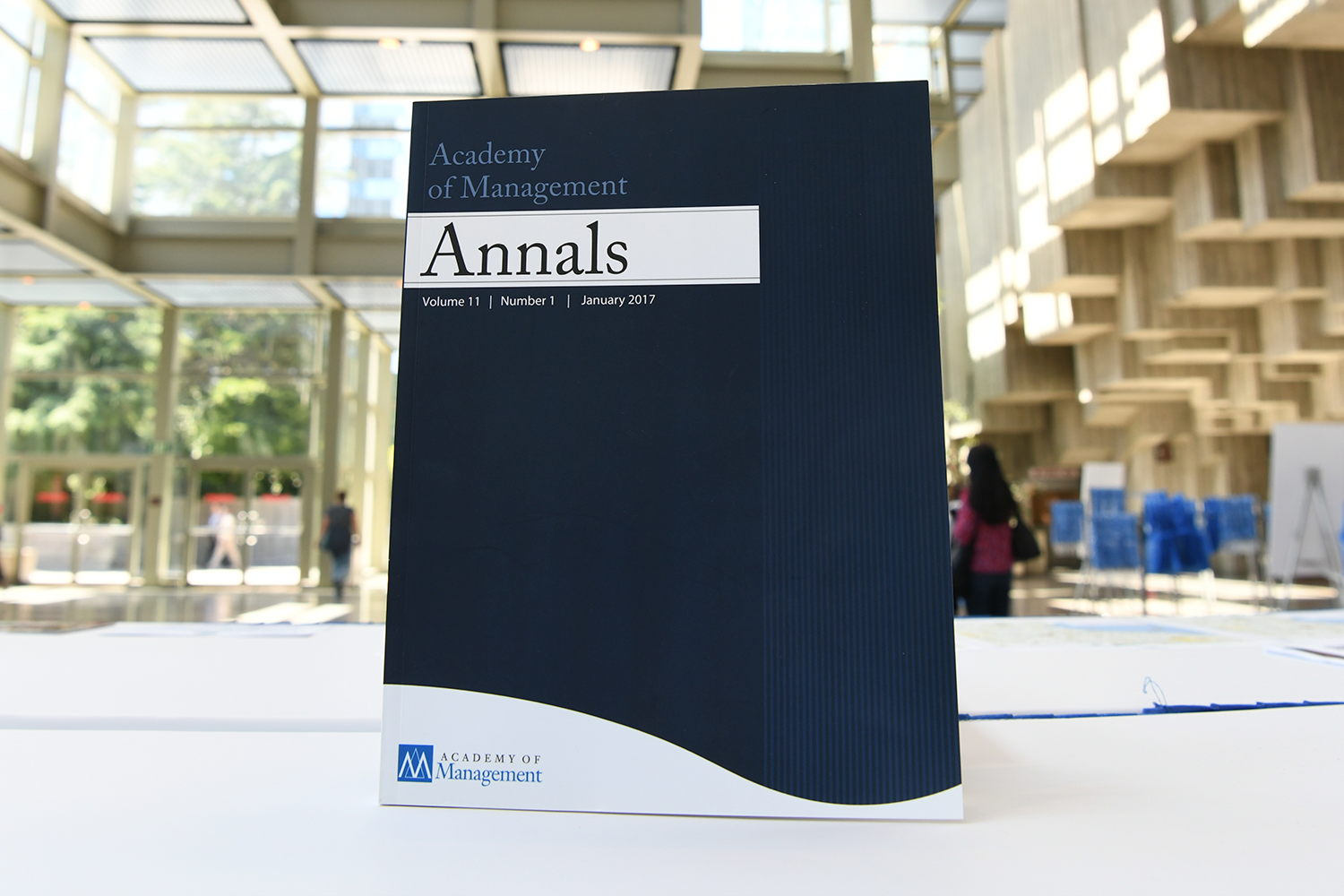 Phys.org: The Secrets of Embracing Change in Work and Life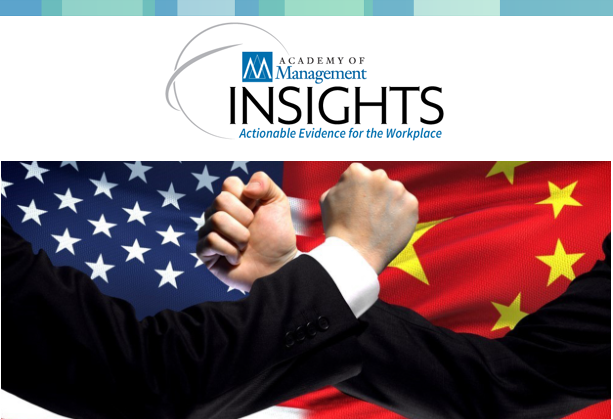 US China rivalry, Anti-woke diversity efforts, Instagram influencers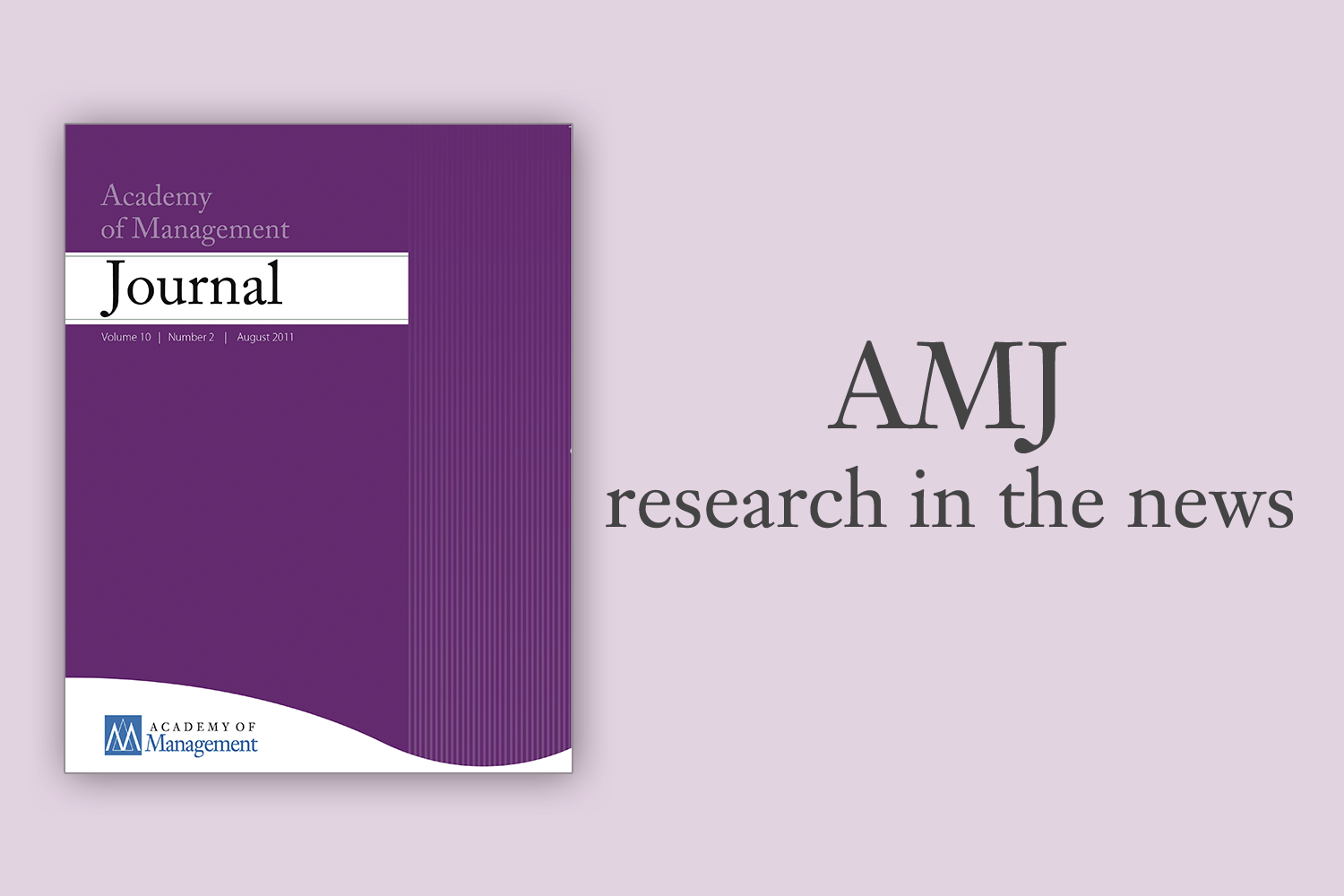 Yahoo: 6sense and Athena Alliance Partner to Address Boardroom Diversity With Women in Marketing
Research
Our members create knowledge through scholarly research and its application.
AOM Insights
AOM Insights
Insights brings the best academic research findings to managers and business leaders worldwide.
Journals
Journals
Explore AOM's six top-rated academic journals and conference publications.
Publishing
Publishing
Publishing with AOM holds benefits for both researchers and their institutions.
Community
AOM members are faculty, students, and practitioners from more than 120 nations who are dedicated to enabling a brighter future for society through management scholarship, teaching, and practice.

Divisions and Interest Groups
Divisions and Interest Groups
Divisions and Interest Groups reflect a broad range of interests within 26 management disciplines for members to connect within smaller, niche groups.
Connect@AOM
Connect@AOM
AOM's online community providing an engaging experience by connecting you with others to share ideas on management and organizational research.
Volunteering
Volunteering
Volunteers contribute to the collective future of AOM by joining in the planning, direction and decision making of our programs.
AOM Newsletters
Newsletters inform our community about research, events, publishing, and more.
Academy News
Academy News
News and updates from the Academy, our members and the latest events and research.
Insights Newsletter
Insights Newsletter
This newsletter keeps managers, business leaders, and academics up to date on research from the world's top scholars.
Divisions and Interest Groups Newsletters
Divisions and Interest Groups Newsletters
AOM's 26 Divisions and Interest Groups (DIGs) offer a range of tailored services. View and subscribe to the DIG Newsletters of your choice.